We leave other turmeric in the dust
This Dose is formulated with the world's first organic bioavailable Curcumin (Turmeric extract). It is 24x better absorbed in body than comparable shots. 1 Dose Shot = 50g of household Turmeric powder.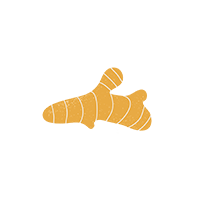 Turmeric
Cleanses the liver and breaks toxins
300 mg/Dose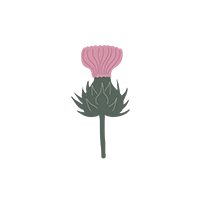 Milk Thistle
Promotes and ensures optimal liver function.
70 mg/Dose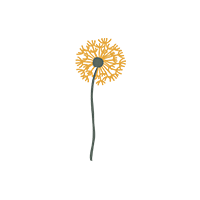 Dandelion
Helps increase flow of bile – aids digestion
30 mg/Dose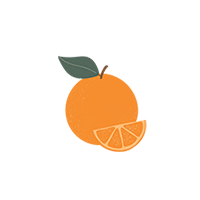 Orange
Supports maintenance of liver health - rich in bioflavonoids
500 mg/Dose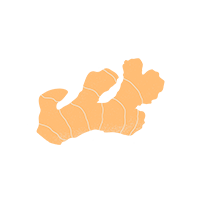 Ginger
Stimulates liver for better performance
30 mg/Dose
Learn more
24x
Turmeric (Curcumin)
absorbed in body
Scientifically Backed
Other Shots
1x
Turmeric
absorbed in body
Scientifically Backed
ZERO Sugar & ZERO Calories
Customer Reviews
10/22/2020
Clay S.
United States
Good stuff
I think it has made a difference in my liver health and I would recommend it to anyone who has liver disease. Fatty liver is rampant in our society and I think this is a step to help fight that disease. Wish you had more in the fat belly realm.
Clay – thank you for your review. We are pleased to hear that Dose was able to make a difference to your liver health. Fatty liver is more prevalent than we realize, and we are here to help provide a very approachable way to take care of it. We pay great attention to feedback and will keep the fat belly realm in mind for our future formulations. Thanks again :)
10/19/2020
Robert B.
United States
Tastes great
It tasted much better than I ever could have imagined. I have no idea how it works but I would buy it again. (A bit heavy in the packaging but a nice presentation and I'm sure it keeps it in tact during shipping).
10/10/2020
Nancy L.
United States
Dose for your Liver
I have Metabolic Fatty Liver Disease. The pain I have on the right side under my rib cage and in my back is a daily reminder. There is no cure except for changing your diet and being healthier over all. So that's what I did! I am not overweight, however my choice of food and what I put in my body needed to change. I have been researching different teas, shots, etc that provide liver detox and purification. I've tried a few. I have to admit I was skeptical with this purchase until I received it and drank my first shot. The taste is absolutely amazing and not what I expected! Chill it first! Since drinking these...seriously and this is no joke...no pain under my right side rib cage. I don't think I'm imagining it either. I stopped drinking for a day and my pain, while lessened is back. Drink two shots the next day, feel great!! Energy, no pain, bowel regularity, and daily detox. This cute little shot packs a nutritional punch! I have tried so many things and to be honest, Dose will be my new daily friend. Thank you for listening!
10/07/2020
Erin F.
United States
The Real Deal! A necessary integration into your routine.
Dose can't even be compared to any other shot on the market. Not only does it taste absolutely phenomenal, it actually functionally works. I use Dose for your Liver for the weekly liver support, helping my liver cleanse of any foods or drinks that are not good for my body but I take an extra Dose if I drink a bit more than usual with friends or family. The hangover is non-existent. Overall, my body feels healthier. This is a must try and the perfect addition to my healthy lifestyle.
09/22/2020
Adam S.
United States
Good but not worth it.
The product tastes good and is clearly trying very hard to feel high end. While the glass bottles might be more environmentally friendly, it seems another delivery method would be more economical and serve the same purpose especially when the ingredients are readily available from other far less costly sources. The packaging to keep the glass bottles safe seems excessive as well.
Hi Adam  - thanks for your honest review; we really appreciate it. Our ethos is to provide the most efficacious ingredients in sufficient dosage to justify the functionality we claim. Other delivery methods may be economical, but the whole point of actually benefitting from them lies in the efficacy, for ex. raw Turmeric has an absorption rate of less than 5%, so it is challenging for one to reap the ingredient's benefits. Dose contains the the world's first  24 times more bioavailable (absorbed by body) organic Curcumin (active ingredient from Turmeric) than standard Curcumin picked from the shelf. Additionally, we put enough dosage of it to benefit the liver. As a potency comparison, one shot of Dose for your Liver contains Turmeric equivalent to an avg. Of 17 shots of Turmeric juice or 53 gm of Turmeric powder. We maintain such efficacy across all our ingredients and have worked incredibly hard to make sure that we improve our consumers' lives through our shots. We hope this helps :)
08/24/2020
Dan M.
United States
BEST shots I have come across!
Very impressed with the high end packaging and quality of this product. The flavor and taste was not what I was expecting and surpassed my expectations. Well done!
08/20/2020
Garrett T.
United States
Tastes great and feels better
I absolutely love Dose! I honestly didn't think it was going to taste good but decided to give it a go. So glad I did! I will definitely keep drinking these.
08/20/2020
Kira T.
United States
Never Using Another Shot
Oh my gosh! My fiancé and I just had Dose for your liver and are beyond obsessed!!! He's the pickiest when it comes to flavor and ingredient efficacy, and we are both 100% converts to Dose.