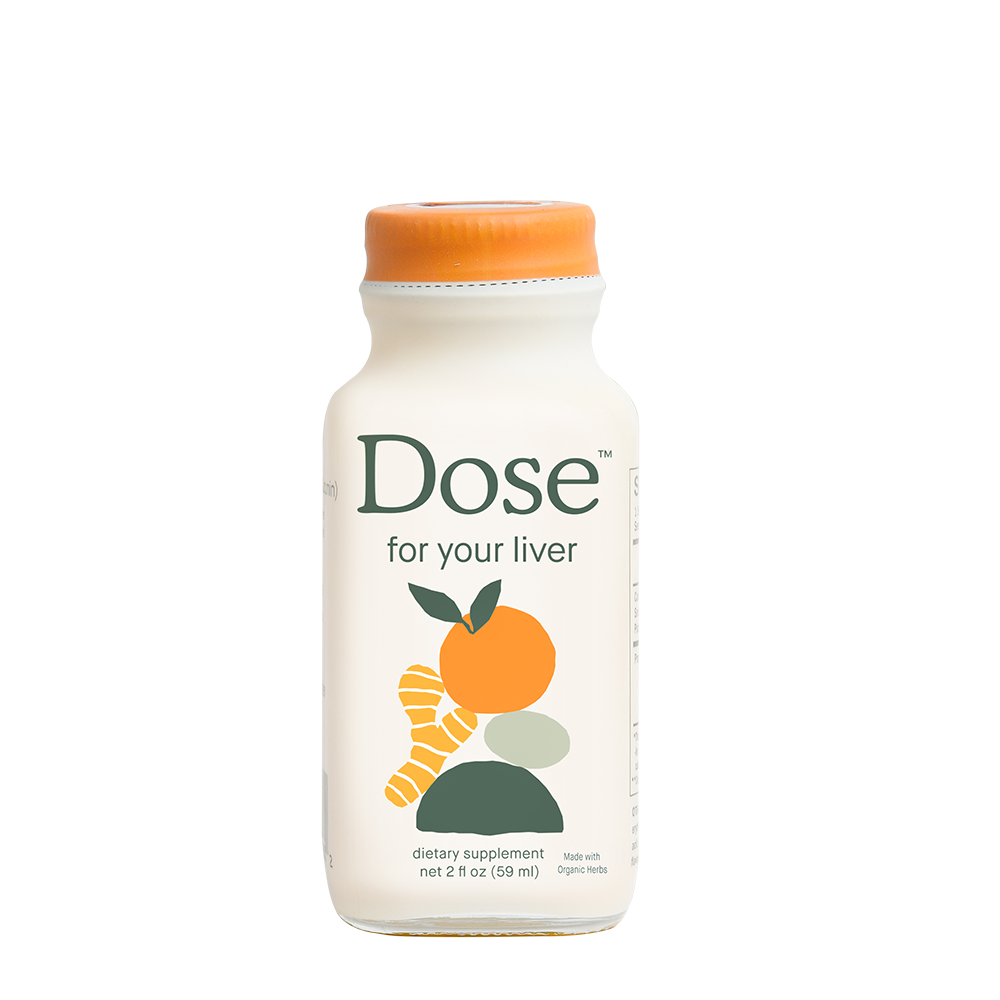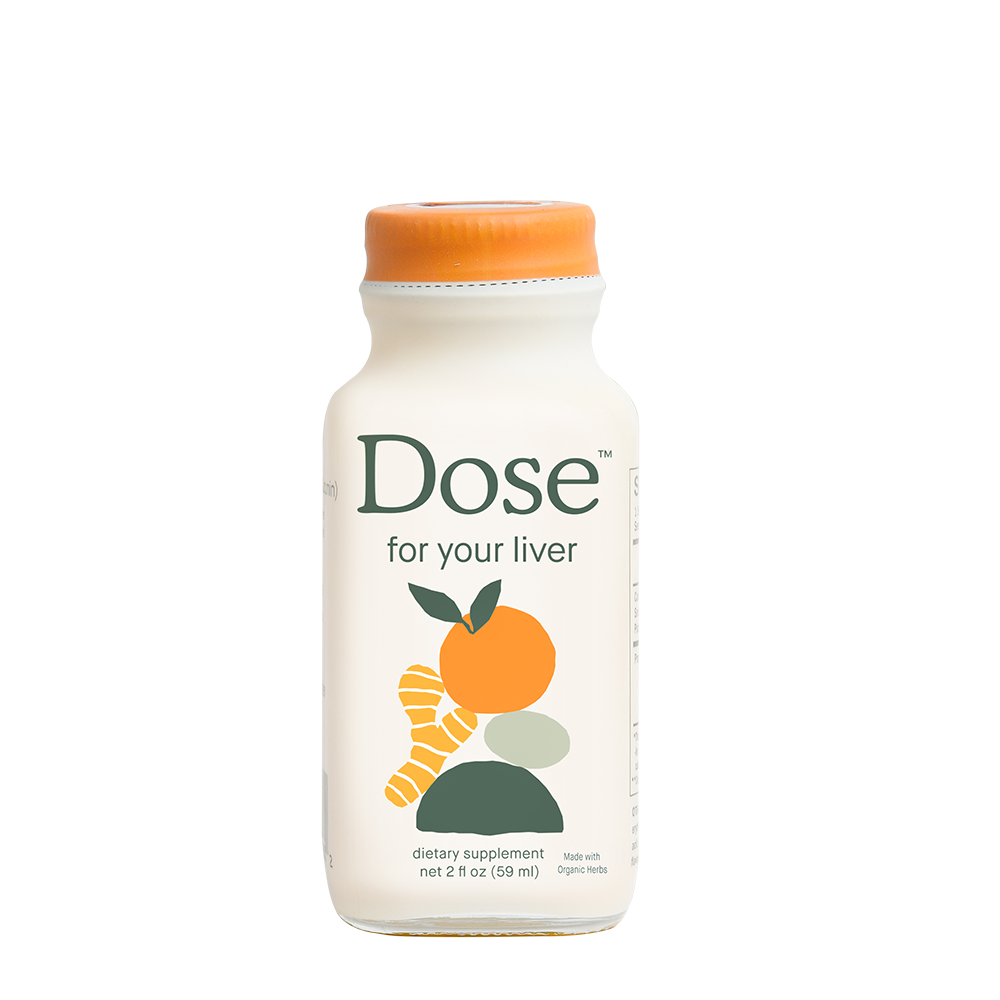 Did You Know ?
What is Dose for your Liver?
Dose for your Liver helps cleanse your liver of toxins, supports metabolism, and maintains your body's filter to live well each day. Our expertly formulated wellness shot is made with the world's first bioavailable Curcumin (Turmeric Extract) and is 24x better absorbed in the body than comparable products.
ZERO Sugar & ZERO Calories
Turmeric
Cleanses the Liver and helps break down toxins
300mg/Dose
Milk Thistle
Promotes and ensures optimal liver function
70mg/Dose
Ginger
Stimulates liver for better performance
30mg/Dose
Dandelion
Helps increase the flow of bile - aids digestion
30mg/Dose
Orange
Helps fight oxidative free radicals
500mg
Hear it directly from our customers!
MY DAILY NEW FRIEND!
I have Fatty Liver. The discomfort I have on the right side under my rib case and in my back is daily reminder. I have been researching different teas, shots, etc. that provide liver detox and purification. I've tried a few. I have to admit I was skeptical with this purchase until i received it and drank my first shot. The taste is absolutely amazing and not what i expected! Chill first! Since drinking these ... seriously this is no joke...no discomfort under my rib cage. Energy, no pain, bowel regularity and daily detox. This cute little shot packs a nutritional Punch!

Nancy L.
Novi, MI
THE LIVER DOSE
So far I am loving it! I'm currently recovering from thyroid cancer and my liver has been a bit on overdrive, I am feeling a difference and can't wait to continue using to see how much better it will help clean my liver of toxins.

Rose M.
Austin, TX
MAKING ME A LITTLE HEALTHIER!
Since the pandemic started, I've gotten away from eating good, and started drinking more. My lab results definitely reflected that. My doctor told me to fix my numbers, or else I'm going to have to go to a specialist for my liver. They gave me a month and a half. I did start eating better, and cut way back on drinking, which I'm sure helped, but drinking one Dose a day probably really made my numbers drop! My doctor was amazed at how good I've done. I'll continue to keep being healthy, and drinking my Dose a day!

Jarrod R.
La Porte, TX
Just want to try Dose once?
Shop individual Doses and buy it when you need it.
Shop Now
Frequently Asked Questions
If you need to change or cancel your order, please email us at weactuallycare@dosedaily.co . We will try our best to accommodate the changes you need to make to your order, but a revision depends on whether the order has been shipped. We will honor any change or cancellation requests if the order has not been shipped at the time of request.
Dose accepts Visa, Mastercard, Discover, and American Express. We also offer payment via PayPal, Apple Pay, and Google Pay. We do not store or have access to the card information in your account. We do not accept checks, money orders, gift cards, or link routing numbers to your account.
This can happen for a variety of reasons. If your check-out is unsuccessful at first, using a different browser or device should resolve the issue. If you still find trouble submitting your order, take a quick look at the following tips:
1) Double-check your card details (expiration date / CVV code)
2) Re-enter card details if it was previously saved
Still stuck? Shoot us an email at weactuallycare@dosedaily.co with details about what exactly is happening and we will be happy to help!
We stand behind our product and will do our best to make it right. To request a refund, email weactuallycare@dosedaily.co within 30 days of receiving your product. Include your name, email address used to place the order, order number, and reason.
We're committed to your satisfaction and due to the nature of the products, we don't accept returns. Please contact us at weactuallycare@dosedaily.co or through social media and we'll help find a solution. Please allow us up to 24 hours to get back to you. We appreciate your patience.